E131 - Timber Adaptive Reuse Theater
Originally a heavy industrial site housing a metal foundry in the Gowanus neighborhood of Brooklyn, this double A-frame building has been transformed into a new developmental space for theater artists.


The project exemplifies low-carbon design thinking in three major ways:

First, it evolves our existing building stock through adaptive reuse to support an innovative new use, simultaneously reducing demolition waste and engaging with the history of the site.

Second, it repurposes removed building materials to create architectural features, while minimizing the use of virgin materials.

Finally, the structural insertions leverage low-carbon alternatives to standard construction practices by introducing mass timber from sustainably forested vendors within North America.


Entry Hall Stair Detail
Gantry Crane Installation of Cross-Laminated Timber Panels
Shared Entry Hall
The design celebrates the existing heavy timber classification of the 1902 building by exposing the existing wood trusses and juxtaposing it with a new mass timber insertion to create bright, interconnected spaces.
A gantry crane was attached to the existing timber trusses and used to slide new
cross-laminated timber (CLT)
floor panels into place on top of a system of
glulam beams and columns
.
View to the Pantry & Admin Space
Axonometric Detail of the Entry Hall
Care was taken to repurpose, rather than erase, the materials and character of the brick and heavy timber building. The removed timber joists were adapted into guardrail posts framing the central atrium and acoustic panel partitions in the main studios.
The design celebrates the layered and rich history of the building, and embraces its rugged and beautiful imperfections as a backdrop for the creative processes it will house.
Building Layers Axonometric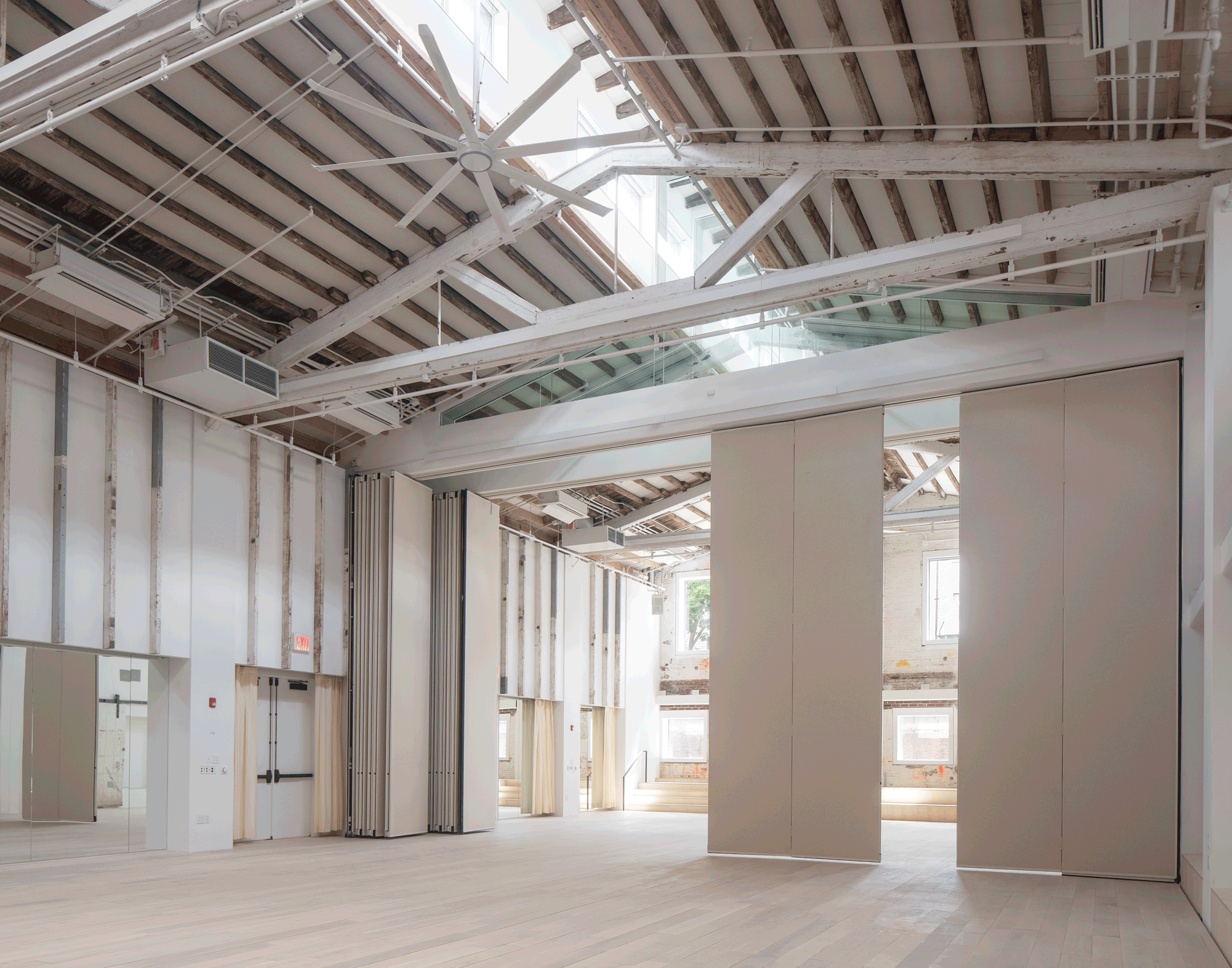 Flexible Large Studios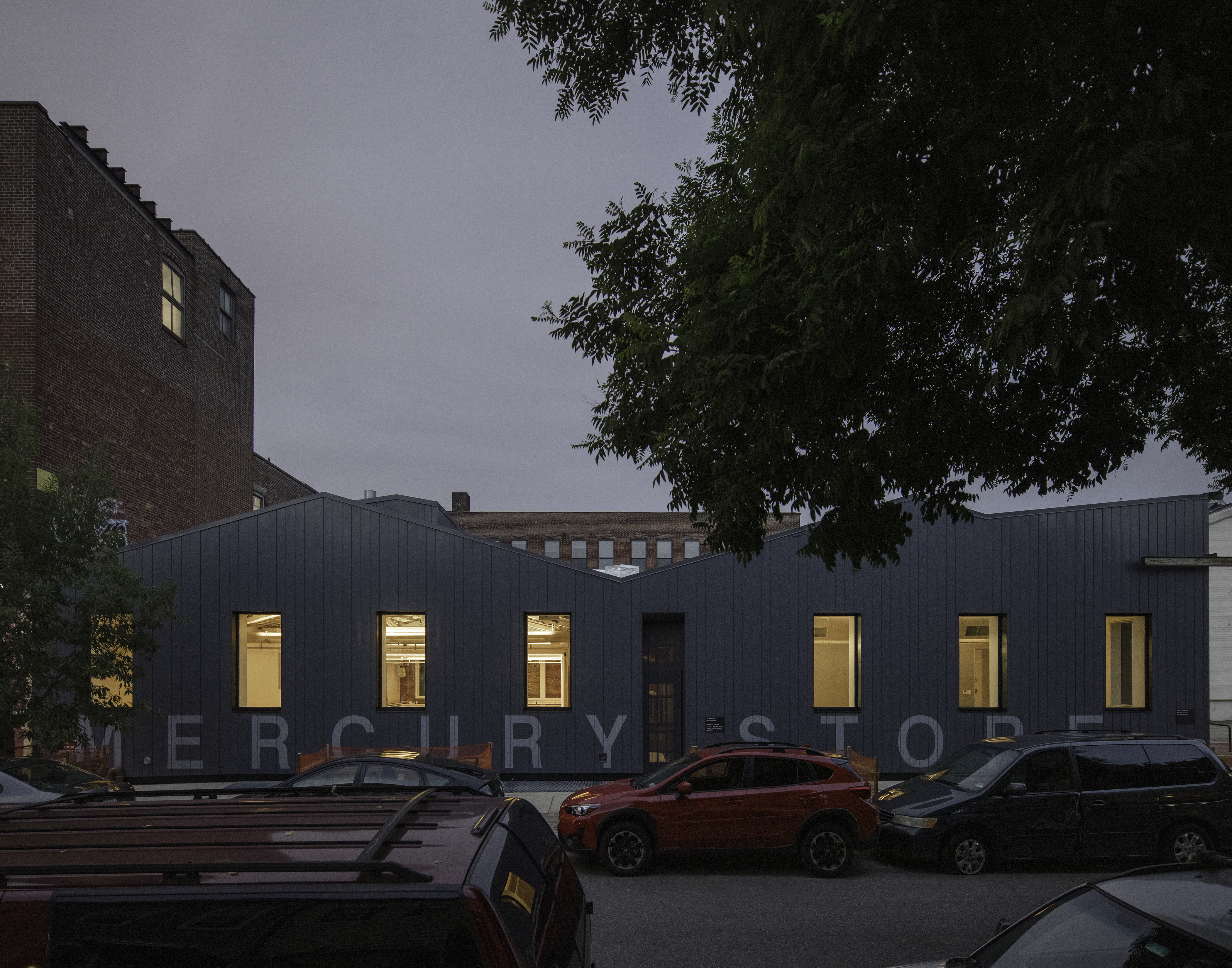 Construction Photos 1/4