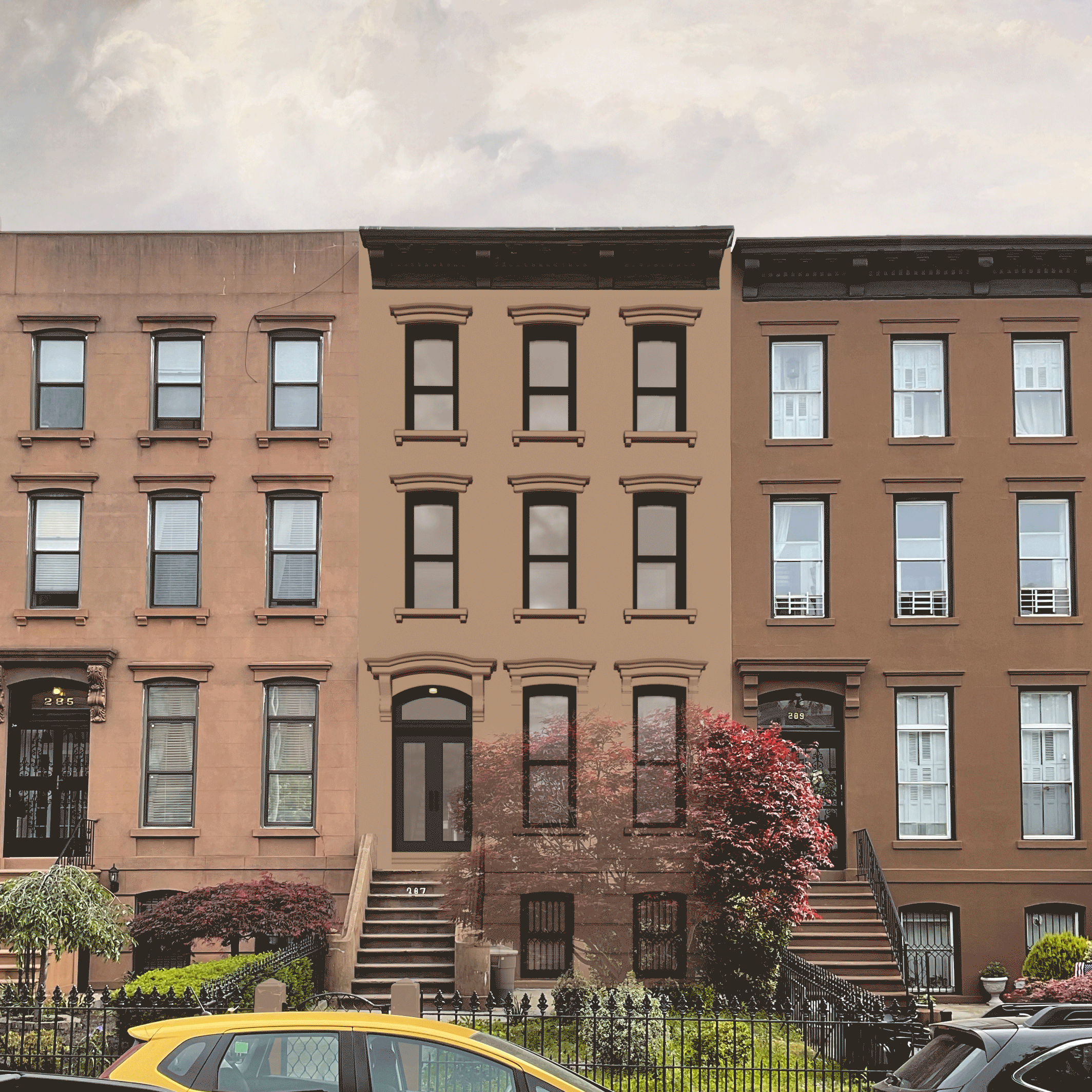 C287 - Carroll Gardens Shaded Passive House
Originally built in 1874, this four story Landmarked brownstone located in the Carroll Gardens neighborhood of Brooklyn is planned to be renovated to become a certified
Passive House
.
Since its public facade is also its southern facade, COA proposed an exterior fabric awning system reminiscent of the historic fabric awnings that are more ubiquitously present throughout the city before the advent of air conditioning.
Our operabale version tucks behind the brownstone layer of the historic facade when open; such that they disappear entirely from view when not in use and solar heat gain is needed in the cold seasons. When deployed, they mitigate solar heat gain before it enters the interiors.

Together these interventions keep the building cool with minimal mechanical intervention, even during the ever-hotter summers of New York City.
At the rear, a new three-story addition maximizes the zoning envelope and creates a tiered massing that yields terraced outdoor recreation space at all three levels.